Designed for people with Walking Difficulties
If you (or a loved one) struggle to lift your foot while swinging it forward or worry about tripping and falling, this shoe is made for you.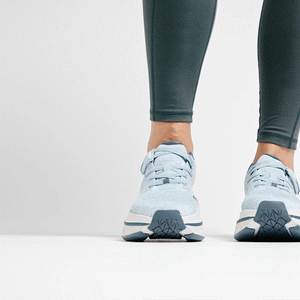 How it works
Unlike regular sneakers, Cadense sneakers have an innovative sole with two adaptive nylon pucks.
Raised above the sole, these pucks enable smooth gliding over obstacles.
When pressure is applied to the front of the foot, the nylon pucks retract into the soft foam, while the rubber sole allows easy stopping and toe-off.
See the details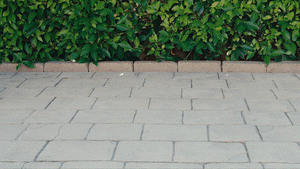 Walk without limits
Our patented variable friction technology has been designed to work indoors and outdoors.
Use them on low-pile carpets, hardwood floors, uneven pavements, concrete, and many more.
With Cadense you will walk effortlessly on (almost) any surface.
Shop The Shoes
Easy on, Easy Off.
Using only one hand, release the velcro, slide into the shoe, and tighten the velcro to your comfort.
You will be on your way in no time.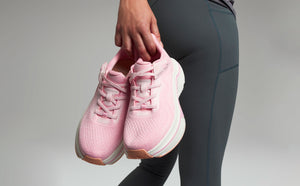 Stunning looks, exceptional comfort.
Say goodbye to unattractive and uncomfortable functional shoes and orthopedic footwear.
Our sneakers seamlessly blend the latest fashion trends with timeless design, and feel like walking on a cloud.
Shop now
Cadense variable friction technology explained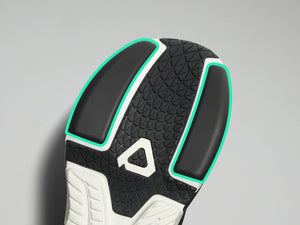 Low Friction – Slide & Glide
Two elevated nylon pucks on each side make up the low-friction areas of the Cadense Adaptive Shoes. They allow its wearer to easily slide over obstacles like uneven pavements.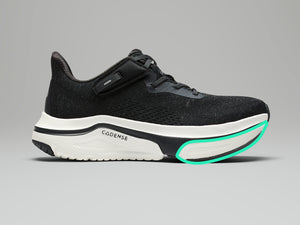 The Rocker – Enabling Variable Friction
The highly articulated rocker features ultra-low-density foam. This allows the shoe sole to absorb the low-friction nylon pucks and activates the high-friction rubber area.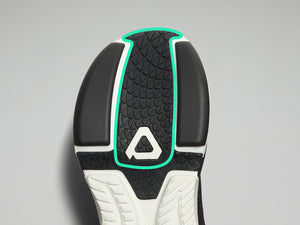 High Friction – Stop & Toe-off
The recessed middle part of the shoe sole is made out of rubber and creates an area of high friction. This allows users to stop and toe-off with ease.
Over a decade of research
Our team's work on gait restoration began in 2011, when Dr. Susko began work on the MIT Skywalker, the first robotic system that separated gait therapy into rhythmic and discrete components.
In 2015, he took inspiration from the feasibility study of the Skywalker with disabled adults and began collaborating with Dr. Hawkes to develop the first Variable Friction Shoe.  After the first Variable Friction Shoe pilot test showed improvements in speed and biomechanics for some study participants in 2019, our research team worked to refine the design, with over 30 iterations, to deliver the first commercially available Variable Friction Shoe, the Cadense Original.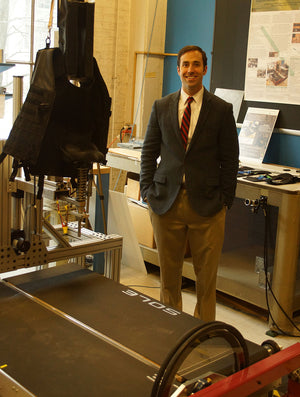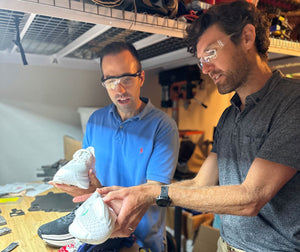 Ongoing work
Our research team is continually working to improve the understanding of walking mechanics associated with the concept of variable friction.
The National Institutes of Health recently funded a four-year study to assess the impact of training with the Cadense Original shoes at the Shirley Ryan Ability Lab, which U.S. News and World Report has ranked as #1 for Physical Medicine and Rehabilitation for the past 31 years. This study will be a collaboration between University of California Santa Barbara's College of Engineering and Northwestern University's School of Medicine.
Meet our Research Team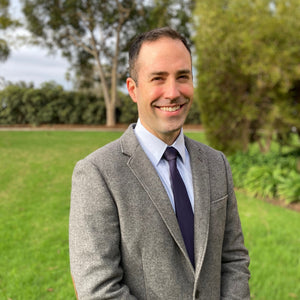 Tyler Susko, PhD
Dr. Susko holds a PhD from the Massachusetts Institute of Technology (MIT) in Mechanical Engineering. He is currently an associate professor of teaching at UC Santa Barbara.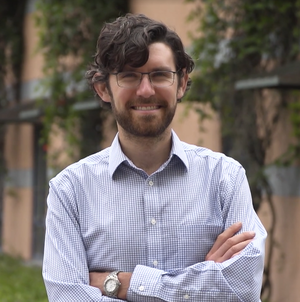 Elliot Hawkes, PhD
Dr. Hawkes holds a PhD from Stanford University in Mechanical Engineering. He is currently an associate professor at UC Santa Barbara.